Insurance Agent Interests
10/19/2022
What is E&O Insurance for Insurance Agents?
By Jason Rogers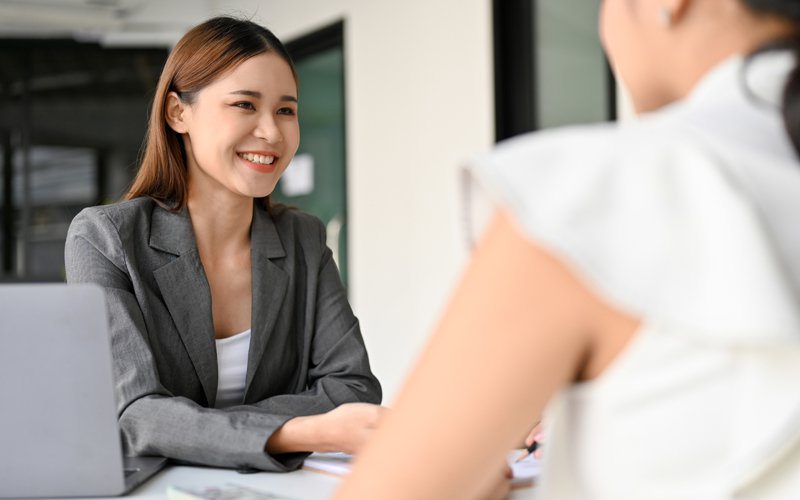 You never know when your first— or next— client lawsuit will happen. But errors & omissions (E&O) insurance can shield your assets against it.
You became an insurance agent to help people, make a good living and run your own business. You didn't become an agent to become a walking legal target. Fortunately, getting sued isn't a common occurrence for most insurance agents, but it happens often enough that you should ensure you're protected. Enter errors and omissions (E&O) insurance for insurance agents.
What Is E&O Insurance?
E&O insurance is a form of insurance that protects producers and agency owners against the damaging effects of consumer litigation. How? By paying their legal expenses under their E&O insurance policy terms.
What exactly does E&O insurance cover? It covers legal expenses you might face should a client sue you, including attorney fees, court-imposed settlements or judgments and court administrative costs. These expenses can easily reach five, six or even seven figures or more, depending on the scope of the client's allegations against you.
How does E&O insurance work? It's a form of risk transfer between you and an insurance company. The insurer agrees to resolve your E&O claim in return for paying a periodic insurance premium annually or more frequently. The insurer's specific commitments include:
Arranging for a defense attorney to represent you.
Paying your attorney's retainer and other office expenses related to your case.
Assigning your case to a company claims adjuster to help shepherd it through the legal system.
Compensating expert witnesses to bolster your legal defense.
Paying for alternate (i.e., non-judicial) paths to resolving your case.
Covering court administrative expenses.
What Does E&O Insurance Do?
It gives agents and agencies quick and easy access to a competent attorney and the mechanism to pay for all legal expenses without using their business or personal assets. Significant E&O cases can spell the difference between financially weathering an E&O dispute and losing one's assets due to a punishing legal outcome. In nearly every case, the cost of paying for E&O insurance will be a fraction of the cost of losing an E&O dispute in court.
Who Does E&O Insurance Cover?
E&O insurance covers all types of insurance agents, including those who sell life, health and property and casualty insurance, annuities or Medicare policies. For an additional fee, agents can also purchase E&O insurance to protect themselves if they sell investments and other financial products.
Suppose you're buying E&O as an individual agent. In that case, your policy will cover your professional activities and those of your clerical employees, as long as they're not personally selling or servicing your insurance clients.
You can also get E&O insurance as an agency owner. Here, the insurer will cover your professional activities and the actions of employees or independent contractors selling insurance under your agency's name or authority. Again, it will protect the individual employees, as long as they don't get personally involved in sales and service. If agents operate under their own name or authority, they'll need to buy E&O coverage for themselves.
Finally, insurers often don't care how many agents work in an agency. They base the premium calculation on the agency's total revenue, not the number of producers it has under license.
Why Do You Need E&O Insurance?
As an insurance agent, you need E&O insurance for two fundamental reasons:
To facilitate getting licensed and applying for insurance company appointments
To mitigate your risks of doing business
In some states, you can't become an insurance agent without showing proof of having E&O insurance. That makes sense because state insurance departments want agents to be financially responsible if something goes wrong. With E&O insurance on board, agents who make mistakes won't leave a trail of financially damaged clients in their wake.
Having E and O insurance is also necessary to qualify for insurance company agent appointments. Like state regulators, insurance companies don't want to affiliate with agents who can't indemnify clients they've harmed. Without access to their agent's E&O coverage, clients might sue the insurer that issued their policy. Requiring agents to have E&O insurance reduces the frequency of aggrieved customers suing insurers rather than their agents.
Having E&O insurance is also essential to mitigate the risks of being an insurance agent. Here are some of the main risks your policy will protect you against:
Misrepresenting the features of an insurance policy
Failing to deliver the insurance protection a client asked for
Claiming to have unique expertise, which elevates you to a higher care standard (fiduciary) and exposes you to more liability
Lowering a policy's coverage limits without the customer's approval
Failing to remit a client's premium payment to the insurer, causing a lapse
Providing insurance coverage that fails to cover a customer's loss fully
How Much Does E&O Insurance Cost?
As mentioned earlier, E&O insurance is an affordable way to protect your business against the risks of getting sued. Shopping around will help you find an affordable solution from a top-rated insurance company. Also important is dealing with a provider that makes the buying process quick and easy, including the ability to instantly bind your coverage.
Whatever your specialty as an insurance agent— life, health, annuity, Medicare or property and casualty— your need for robust E&O protection is compelling. In these litigious times, you don't want a substantial E & O loss to destroy the financial security you've worked so hard to establish. To ensure a long-term and highly successful insurance career, having E&O insurance isn't a luxury— it's a necessity!
Are you looking to buy insurance agent E&O insurance for the first time? Or do you already have a policy but want to reduce your premium? Consider the coverage available from the BCS.