Insurance Agent Interests
09/16/2020
Managing Client Expectations During a Pandemic
By Joseph Peters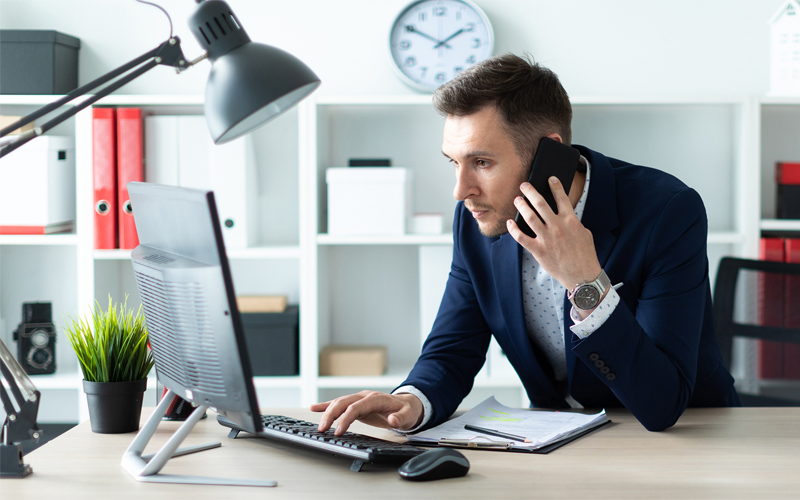 Self-funded healthcare plans don't have the luxury of reacting to COVID-19 costs in the next plan year. They must adjust to them now. Here's how you can help them.
The COVID-19 pandemic has had an unprecedented impact on American society, especially on social relationships, employment and healthcare delivery and costs.
The healthcare impact is especially profound for several reasons. First, when it became clear the COVID-19 virus had the potential to infect millions of Americans, the U.S. government imposed sweeping insurance coverage mandates to assure full access to COVID testing and treatments, (except for employers with self-funded healthcare plans who can retain employee cost-sharing for treatments). The mandates potentially set the stage for sharp increases in healthcare costs, especially for self-funding employers who must address the increases now rather than in the next plan year.
Second, since COVID-19 is a novel coronavirus strain and since the U.S. hasn't had a pandemic for over 100 years, it was difficult to predict its virality, lethality, or, for that matter, the healthcare system's ability to cope with the pandemic. This complicated the task of estimating COVID healthcare costs.
The Search for Certainty
As an insurance agent or broker, helping your self-funding clients understand the uncertain COVID-19 costs has been challenging, especially early in the crisis. Client expectations for clarity in an environment of rapid change and murky data meant they wanted guidance you may not have been able to provide. Fortunately, since the early days of the pandemic, scientists have learned more about how the virus works, as well as about the ensuing healthcare costs. As a result, sponsors of self-funded healthcare plans—and their agents and brokers—now have a better handle on the financial implications of the COVID virus.
So let's pull back the camera to address how COVID-19 is changing healthcare costs for your self-funded health plan clients and what measures they should consider addressing financial and related issues. Let's start with the coverage mandates themselves.
The Families First Coronavirus Response Act (FFCRA) passed on March 18, 2020, and the Coronavirus Aid, Relief and Economic Security (CARES) Act passed on March 27, imposed new mandates on all health plans, including insured or self-insured employer-sponsored group plans. FFCRA required health plans to assure coverage with no employee cost-sharing (deductibles, co-pays, co-insurance or prior authorization) for COVID-19 diagnostic tests or for healthcare provider visits needed to order a test. The CARES Act extended the cost-sharing waiver to out-of-network tests, although it did not prohibit providers from billing patients directly for them. The bottom line regarding testing: all forms of public and private health insurance (fully insured and self-funded) are required to cover FDA-approved tests and all costs associated with these tests, with no employee cost-sharing.
Unlike federal mandates for COVID testing, legislators have yet to pass limits on cost-sharing for COVID-19 treatments (for example hospitalization for patients with serious respiratory complications). However, most major health insurers have volunteered to waive cost-sharing for coronavirus treatments for fully insured plan members.
Self-funded members are now on the hook for COVID-19 tests costs and may or may not be for treatments, depending on how they address the self-funding issue. After the new federal mandates, but early in the crisis, it appeared self-funded employers might be facing substantial new claims expense, an unwelcome challenge when many were under government-mandated lockdown and experiencing severe revenue shortfalls.
According to some initial estimates of costs, listed below, self-funded employers face the following COVID-19 related expenses:
$250 for each mild case
$2,500 for moderate cases
$30,000 for severe cases involving inpatient hospital care
Roughly $100,000 for catastrophic cases requiring ICU care
Furthermore, overall healthcare costs could increase by between 4 percent and 7 percent assuming 30 percent of the population became infected.
Multiply these costs times hundreds of thousands of COVID hospitalizations and your self-funded clients initially feared crippling coronavirus expenses in 2020. For example, one insurance brokerage summarized the 2020 COVID-19 claims totals for commercial accounts (funded and self-funded):
Testing: $6.4 billion
Treatments: $18.9 billion
Treatments for complications: $5.9 billion
To get a better handle on the total scope of potential Covid-19 cost increases, many organizations set out to project the incidence and severity of COVID disease in the U.S. population and their resulting costs. Here are some of the groups that conducted studies:
Covered California, The Potential National Health Cost Impacts to Consumers, Employers and Insurers Due to the Coronavirus, March 22, 2020
Wakely Consulting Group, COVID-19 Cost Scenario Modeling, March 30, 2020
FAIR Health, The Projected Economic Impact of the COVID-19 Pandemic on the US Health Care System, March 25, 2020
Bartsch S.M. Ferguson M.C., McKinnell J.A., et. al., The Potential HealthCare Costs and Resource Use Associated with COVID-19 in the United States, Health Affairs, April 20, 2020
COVID-19 Costs Lower Than Expected
Each of these studies projected large increases in healthcare spending due to more hospitalizations—up to 5 million or more in 2020 and 2021. However, analyst Richard Kronick, writing in the blog Health Affairs, claims these studies were inaccurate because they based their projections on unrealistically high estimates of the percentages of the population that would become infected and then hospitalized. The author based his projections on the actual number of hospitalizations in the first wave of the pandemic. Plus, unlike the other studies, he anticipated that most hospitals and clinics would cancel elective procedures and that millions of Americans would be afraid to visit their providers for routine care due to social-distancing concerns.
Kronick's takeaway is this: he expects payor healthcare spending to decline modestly in 2020 or even markedly if provider utilization doesn't bounce back after social distancing rules are loosened. For 2021, he anticipates little change in per-person private insurance spending, though much could change over the months ahead to modify that belief, he said.
Gallagher, one of the world's largest international insurance broker and risk management firms, concurs with Kronick's assessment. Its Healthcare Analytics Consulting practice summarized its findings in a white paper entitled, COVID-19: Immediate Challenges and Long-term Impact. Gallagher's experts predict a reduction in healthcare costs for self-funded employers in the short term. Reason: a substantial number of routine doctor visits and elective procedures are being canceled or deferred. This is creating unanticipated cash savings for many self-funded employers.
What's more, Gallagher has substantial experience tracking impacts on healthcare systems during and after comparable natural disasters and national crises. Due to this impact and to government-mandated pandemic closures, their analytics team expects a decrease in non-COVID-19 healthcare costs of 25 percent or more during the peak of the crisis. Gallagher concludes that 50 to 60 percent of deferred elective services will never be rescheduled.
Amid a national tragedy of epic proportions, experts predict a silver lining of financial benefits. Anticipated savings due to reduced healthcare utilization will outweigh the increased costs of COVID-19 claims. In the short run, positive cash flow will help self-insured organizations rebound quicker as governors allow their state's businesses to reopen.
Although the cost outlook is clearer today than it was back in March, it's still important for employers with self-funded healthcare plans to model the degree to which their costs will rise or, more likely, fall. As their insurance advisor, you may wish to assist them with this analysis, using the data sources mentioned in this article and others available to you.
At a high level, the process should start with their initial 2020 claims estimate, which they should adjust as follows:
Factor in the cost of COVID-19 testing
Factor in the costs of those who test positive and receive treatment
Factor in reduced claims expense from under-utilization of medical services
Another consideration you can help with is deciding whether to waive employee cost-sharing for COVID-19 treatment. Although most large health insurers have announced cost-sharing waivers to plan members, the CARES Act does not require it; it does so only for testing. So self-funded employers have to decide whether to provide first-dollar coverage for their employee's coronavirus treatments.
COVID Guidance for Self-Funded Healthcare Clients
Although many employers likely have already made this decision one way or another, perhaps some of your clients have not. If they haven't, you may wish to provide them with the following guidance:
Adding a waiver under most scenarios should generally produce only a nominal increase in claims cost (from 0.1 percent to 0.5 percent), according to one insurance brokerage. That's because most employees who need treatment won't require inpatient care and because employers will already be on the hook for the vast majority of claim costs due to employee out-of-pocket maximums.
Eliminating cost-sharing should not affect HSA eligibility, although it may raise some compliance issues with the Mental Health Parity Act.
If a self-funded plan does not cover out-of-network care, employers should get ready for potential issues. That's because, during the peak of the crisis, some employees may not have been able to get in-network care.
If they waive cost-sharing, they should also refocus on quality control so their plan doesn't pay for poor-quality or fraudulent care.
Employers should be prepared to address balance- or surprise-billing concerns. Many carriers say they are doing this for their fully insured members.
Finally, since eliminating cost-sharing is a coverage change, your clients will need to amend their plan documents. That means they'll need to notify their stop-loss (reinsurance) carrier and get a sign-off. If they don't, the insurer may increase premiums or exclude payment for claims that are outside the scope of the agreement. Fortunately, most stop-loss carriers have responded positively to coverage changes by honoring the prior policy design and premium.
Once a client decides to waive cost-sharing, they should address other self-funded plan issues, including:
The importance of maintaining claim reserves. Just because claim costs may be decreasing due to under-utilization, clients should keep making monthly payments to their third-party administrator (TPA). That's because once society opens up more, future claims might increase due to pent up demand. Also, the experience of being cooped up at home for months may result in higher behavioral health claims. Finally, some costs may have been incurred, but not yet been reported, so they should plan on spending their "gains" unless they know for sure claims will remain low over the months ahead.
The demographic make-up of their employee group. If they have an older group, which will be more prone to COVID-19 complications, clients should expect higher claims than might otherwise be the case with a younger employee group.
The COBRA impact of furloughing employees. Advise clients to be careful about agreeing to cover COBRA costs. Since it might take many months for COBRA claims to surface, it's advisable to model those claims before deciding to cover these costs for furloughed employees.
The group's risk profile based on the type of work employees perform. For example, if clients have a lot of frontline retail or healthcare workers, their extra infection risk may have a claim's impact. Clients should take that into account.
The value of adding telemedicine to plan coverage. During the peak of the pandemic, nearly all medical providers implemented telemedicine visits. This traditionally low-use benefit has grown in awareness and popularity as a result of the pandemic. Clients should consider adding it to their benefit line up.
The possibility of asking TPAs to suspend the "too soon to fill" limitation for prescription drugs. This will help quarantined employees minimize the number of pharmacy visits they must make to acquire needed medicine.
In short, as you work with your self-funded healthcare clients, think of yourself as a provider of crucial information to help them manage the pandemic's financial challenges. These impacts will likely be positive in the short run. But in the next plan year, all bets are off in terms whether costs will remain low or escalate.
Also important is the notion of risk management. As the country moves toward reopening, the importance of keeping risks at bay is paramount. By reengineering workspaces and workflow, your clients will be better equipped to prevent another COVID-19 spike. If your carrier or carriers guide on such matters, be sure to share it with your clients.
At the end of the day, with your help, your self-funded healthcare customers will become increasingly adept at managing the financial impact of the COVID-19 epidemic. When the crisis is over, they will appreciate the support you've given them. And that appreciation will likely produce greater customer satisfaction and goodwill, which will minimize future E&O insurance claims.
BCS provides E&O Insurance to insurance agents and brokers starting as low as $39.17 per month.